Luftholen – ein Versuch, Zurich, 8 July 2020, 60 min

The german word «Luftholen» usually describes the action of taking a breath, it is figurative speech. Its primary meaning though is the action of collecting air, similar to collecting water.
The work is inspired by the Corona lockdown and the sudden stop it put to our custom habits while we still had no plan for a daily routine in such cases. For many, the lack of activity and variety in their daily life felt like being deprived of the air to breathe. And they're most right: the air stops circulating indeed with nothing to set it in motion ie. with us staying at home and not moving. So my idea was to re-ignite the process of air exchange on a local basis and I made 3 large plastic bags. I entered the meadow at Alte Mühle Albisrieden. I unpacked the first plastic bag, catched some air with it by swaying it around and redid with the second and third bag. I took all three of them over my shoulder and went on a 1.5 km walk through Zurich Albisrieden until I reached a building complex of closed character in the form of two semi-circles separated by a narrow walk. I entered the complex, stepped onto the lawn and started opening the bags and releasing the air into the courtyard.
Ich bau ein Haus für Nick und Klaus, 2020, ACT Performance Festival, Zurich, 7:21 min

Ellen Bratfisch 1/1 HC, 2019+ art by minimal means, priceless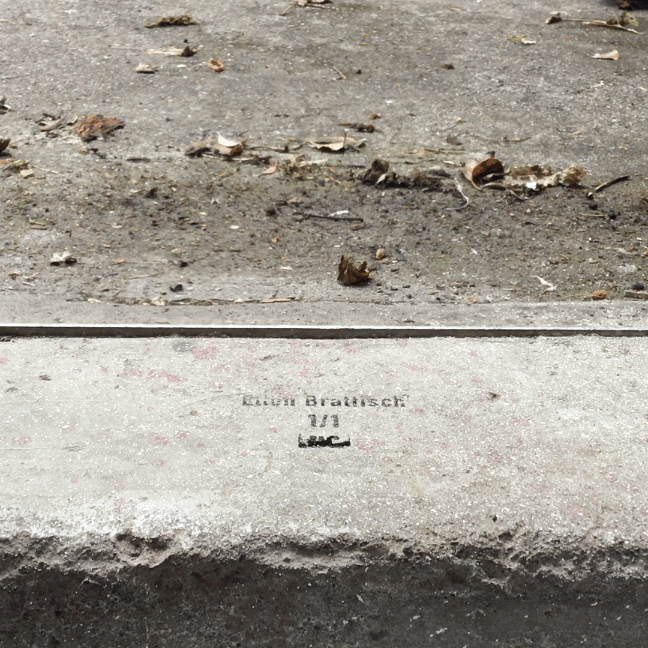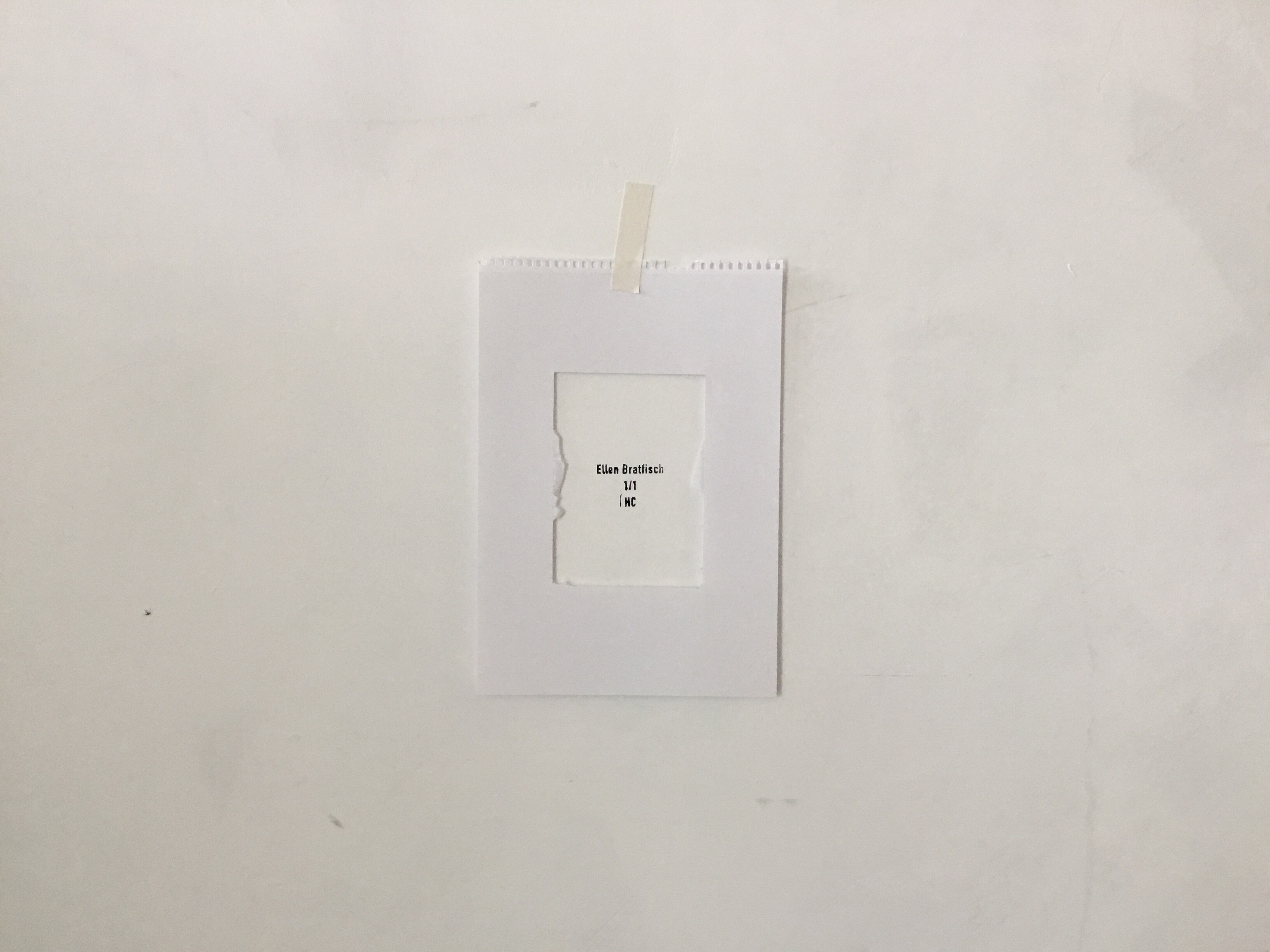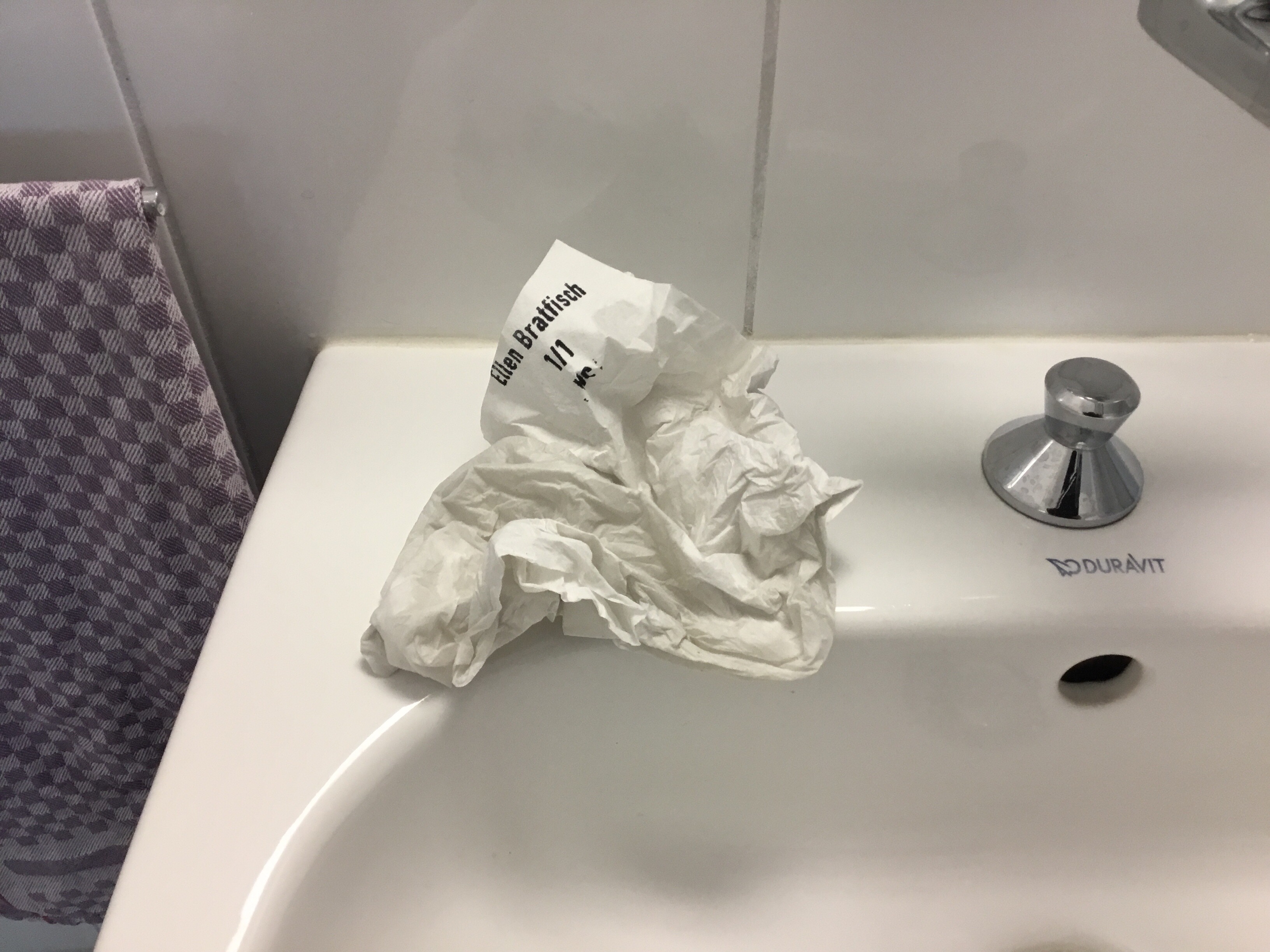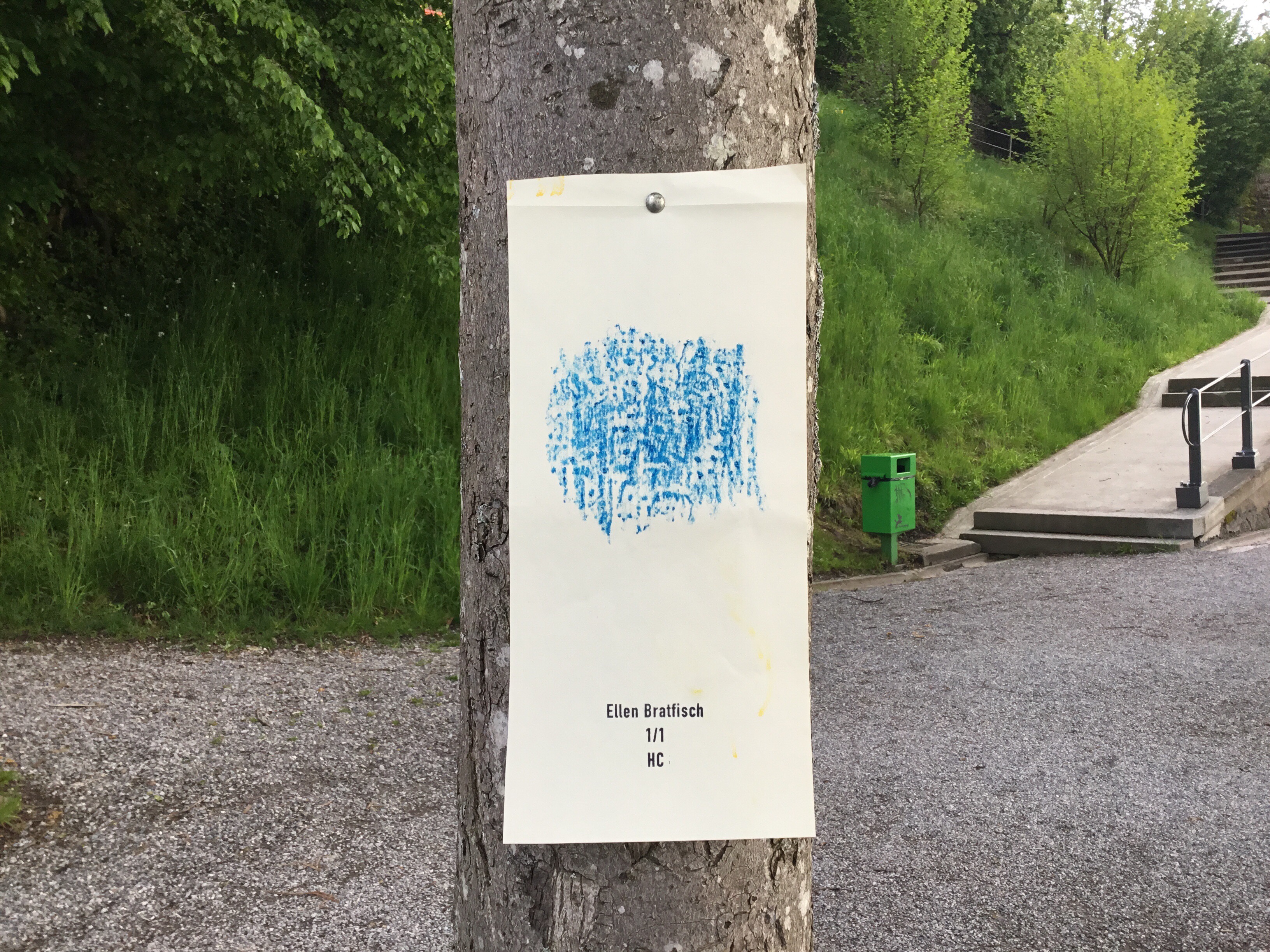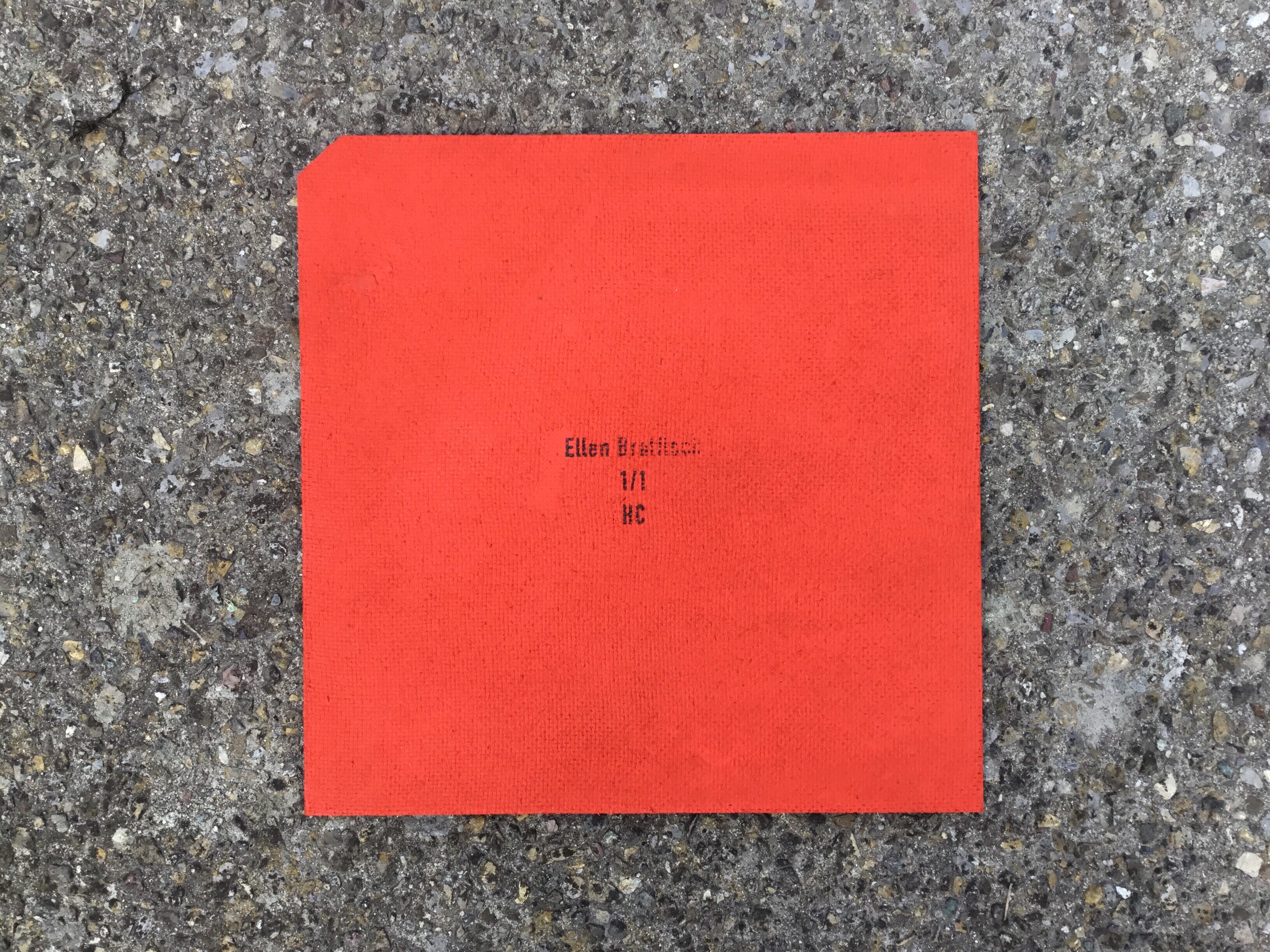 This ongoing work is an experiment in minimalism and serves the purpose of identifying art as a most natural part of ourselves and our everyday life.

To achieve this, I established some rules:
1. It must be done quickly.
2. It must be done on the first try.
3. It must be made of everyday material or re-use a material in a common way.
4. No finishing or improvement allowed.
5. Avoid everything that makes it special or outstanding.
6. No copies, no editions.
7. It must be re-distributed in public.

In order to emphasize my concept of art as a service to all, the pieces are given away for free.


Another Brick Off The Wall, 2018+ intervention by performance

[1] Six lettered plaques were put on walls in public space explain each one way of fighting a wall. The instructions either personify the wall as a living being or identify the wall as human-made. Thus being contradictory to the evident nature of physical walls and the usual reflex of keeping them up they shall make a humorous link to the reader's personal experience in overcoming obstacles and induce reflection on the WHERE and WHY of the walls around us. [2] Meant as an itinerary, the plaques also indicate the next steps of the project. The instructions of some plaques are executed in performances: Melt a wall Corrode a wall Give a wall new perspectives



Rumors, 2019
installation of formed plastics

Was wenn geschenkt, 2018 inkjet prints with sticky notes in plastic bags

Der rote Faden, 2018 installation of concrete elements with cord and audio piece


This work deals with the confusion that results from not being allowed to enter or cross a terrain. The limit necessarily enforces a shift of perception that I wanted to initiate in the visitor. It is inspired by my own experiences, notably those under communism.




Bitte, 2016
intervention, book page underneath crucifix, Madonna del Sasso, Locarno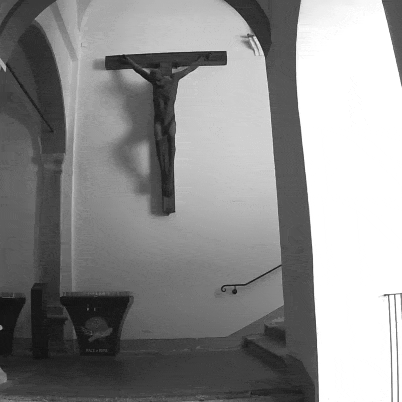 On Whit monday morning, I put a page from Anna Gavalda's book
Zusammen ist man weniger allein
clandestinely beneath the crucifix in the stairway to the pilgrimage church, giving it the function of a fictitious petition of the Lord. It says: «If I'm not back within an hour could you please come and look for me?» (transl.) The place was secretely filmed for 1.5 hours by a pre-installed cam. The cam shots resulted in a 25 min. movie first shown on 27th july 2016.
Treten Sie mir nahe, 2016 performance over distance

The work creates a first contact situation between two people, a local and a foreigner. While normally the local is save and kind of secluded/withdrawn in his social network the foreigner is challenged to expose himself in front of him and the community. Treten Sie mir nahe swaps places and invites the local visitor to step in front of the foreigner who is save in a separate room, communicating only through a camera and micro/speakers.




© 2020 Ellen Bratfisch
Images, video footage and texts cannot be used without consent of the artist.